Schedule:
Mon-Sat 8:00-6:00pm
Need a Used Car Inspection? Call us Now!
We make buying a Car easy with our Pre-Purchase Car inspections services in the Portland Area - Rest Assured that our inspections are thorough and your not buying a lemon!
971-258-0292
or Email Us.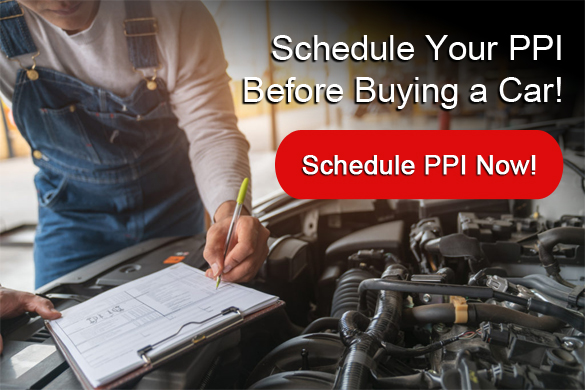 Ready to Buy a Used Car soon?
We're Portland's best Used Car Inspectors - We take every pre-caution to ensure that the vehicle your are interested in gets fully inspected. We find hidden problems and issues that sellers usually won't disclose to a buyer and we take pride in being unbiased in our reporting of a cars condition at the time of inspection.
We are committed to providing the most thorough car inspections we can provide On-site, as its best to have the vehicle not driven before getting tested. We recommended all potential car buyers get a pre-purchase vehicle inspection before buying a used car - especially in the Oregon, where cars are regularly being sold with Salvage or Branded titles and the DMV doesn't inspect vehicles as thoroughly as other states do. Don't risk buying a lemon just because its the car has a very low price.
"PDX Car Inspections" has qualified car inspectors in Portland that are mobile and come out to the car to perform the inspection. Our inspectors only perform inspections on used cars - We do not fix vehicles, as that would be a conflict of interest. Cars with Electrican (ECU Problems and ECM Issues) and mechanical issues should be consulted with a professional ECU Repair shop for indepth inspections.
Pre-Purchase Car Inspections in Portland, OR
If your buying a Used car, take extra caution and know your buying a good car by getting it inspected before you buy it. It could save you thousands of dollars worth of headaches.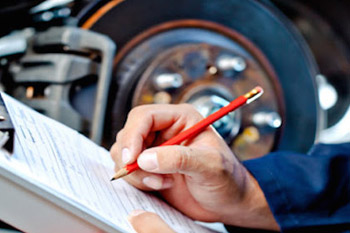 Thorough Inspection
We take the time needed to go through our extensive check-list and ensure we check every single detail of the vehicle before we give you the report. We want all our customers to feel they are buying a good car.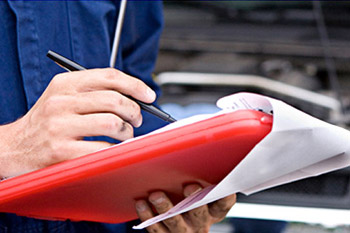 Full Condition Report
Our exhuastive Pre-purchase checklist for used cars is thorough and detailed to the point that you after reading it and going through it with one of our inspectors, you'll be ready to make the right decision when buying.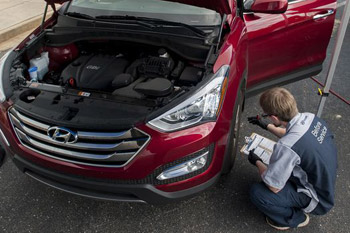 On-site & Mobile Car Inspections
We provide Onsite Used Car inspections in the Portland area, along with serving Beaverton, Milwaukie, Gresham, Vancouver, and many other locations for our customers - We come to where the car is!
Call or Email for an Inspection Today!
Get in touch with us as soon as you find the car you are interested in. We like to schedule our appointments in advance, but do offer Same-Day Appointments.
Call us at:
971-258-0292
or Email Us!
Unbiased Car Inspectors
We provide unbiased, professional opinions on a cars condition at the time of inspetion to the potential Buyer.
We Come to the Car
Mobile, we travel to the car whether it's located at a used car dealer or private sellers home or business. Our vehicle inspections are conducted onsite allowing us to see how the vehicle starts and performs from a cold start.
Detailed mobile used car pre-purchase inspection in the Portland metropolitan. We have the necessary tools to take on the road and on location to measure a vehicles condition where its at. We inspect late model and older vehicles as well.
Customer Service & Cheapest in Portland
Our customer service is unparalleled and we can guarantee we're the Cheapest used car inspection service in Portland. Finding a cost effective inspector shouldn't be difficult, we promise we won't break your budget.
We ensure that all our technicians have extensive experience in inspecting vehicles. We have the highest praise for all our customers for our Honestly and for being Unbiased in our inspections.
All Makes and Models
Our inspection services range from older model vehicles from the early 90's all the way up to late model cars that are 1yr old. Many folks have contacted us when buying cars with less than 5,000 miles to ensure that they were buying a lemon, as not many people are selling low mileage late model vehicles. (Unless they're looking to get out of their car loans!) We can spot issues right away on older vehicles - we suggest anyone buying a car call us immediately to discuss your options before actually committing to buying the car.
We don't Fix or Service Cars, nor do we Sell them - Although many of our Luxury car buyers who need Electronic Repair for their Mercedes and BMW ECM repair use people we refer to them. We do have great recommendations from a lot of local car dealers and have been to a majority of used Car dealers in Portland to inspect vehicles, and we've even worked with local Cash for Clunkers dealers to inspect cars that have come in for donation.
Conveinence for the Buyer/Seller
We work with the Seller of the vehicle to setup a time to inspect the vehicle at the place its located, which sellers love, since they don't have to drop it off at a Mechanic and get a ride home. It's convenient for everyone - We take Cash, Credit/Debit Cards or Checks for inspections.
We're here to help the Customer that is Buying the vehicle - Many times a potential car buyer will form a emotional connection with a vehicle before getting an inspection and decide on buying it without a car inspection. Don't let your emotions get the best of you, even the best cars have something wrong with them and its worth the peace of mind to get a pre-purchase inspection before buying it.
If your looking to buy out-of-state, we also have a Location in Phoenix, Arizona for Used car inspections as well!
Email or Call us today for any Questions
Feel Free to send us an Email or Call us to discuss any questions or concerns you may have before ordering an Inspection. We Happy to answer any questions you have.
Call us at:
971-258-0292
Email
Send a Message or Give us a Call
Send us a Message using the Form below or Give us a Call to if you would like to schedule a Pre-Purchase Used Car Inspection in Portland Today!
Contact Info:
Note: We are a Mobile Company, we have a Mailing Address below for mail only. All Car Inspections are done at the Location of the Vehicle or Onsite.
Mailing Address
6723 SE 16th Ave
Portland, OR 97202
U.S.A