Schedule:
Mon-Sat 8:00-6:00pm
Car Inspection Services we Offer
Our car inspectors are Mobile and work throughout the Milwaukie, Portland, and Beaverton area providing all the services mentioned below.
Don't Skimp out on a Pre-Purchase Car Inspection
We understand buying a car can be frustrating, especially a Used car - but finding the perfect car shouldn't be hard. We're here to help all our customers find the best used car possible with the least amount of headaches. Our Pre-Purchase Car inspections cover all the major points of a vehicles condition and integrity.
We are dedicated to providing an unparralled and transparent service to all our customers by giving them the truth. We work for the Buyer, not the seller of the vehicle, unless someone wants to provide a customer a full pre-purchase inspection, we're happy to oblige.
PDX Car Inspections has the best reputation in Portland, OR for not only having the cheapest car inspections in town, but for providing a value that many people don't think about when buying a car. We take the guess work out of buying a vehicle and make sure any underlying issues are brought to light.
What our Car inspection service Covers
Here's a quick list of Details that we cover in our inspections and why its so important to get a car inspection before buying a car.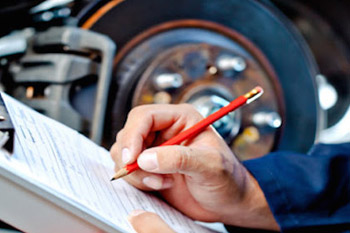 Comprehensive Check List
If go through our customized check-list to ensure that all the major components of a vechile is checked either visually or by hand in order to ensure that the car isn't a complete lemon or has major problems. We get to the bottom of the vehicles condition in an unbiased manner.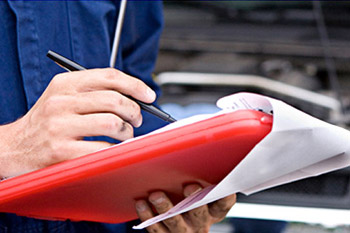 Maintenance History
We try to uncover all the maintenance records for the vehicle and dig up whatever information we can find regarding how well the car has been maintained - or not. Many sellers "claim" to have maintained a car properly, but lack of records will be a good indicator of what they have not done.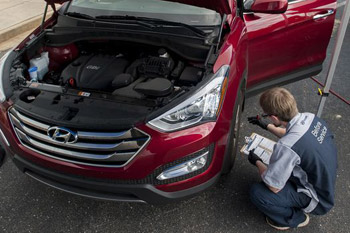 Check for Previous Damage
We bring a Car Jack with us onsite and ensure that we lift the car off the ground and take a peak at the underbody and undercarriage of the car to ensure there isn't rust or anything that looks suspicious. Such as frame damage, body damage or under lying issues that aren't apparent to the eye.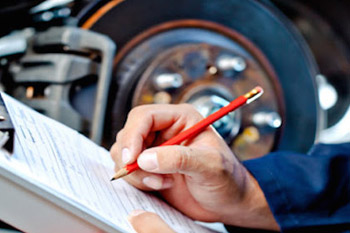 Previous Paint Repair Check
Just because a car is clean title doesn't mean it hasn't been in a fender bender or car accident. We use special meter to check the thickness of paint to ensure that a vehicle doesn't have excess body filler or "bondo" if it has been repainted or has a panel that has been refinished.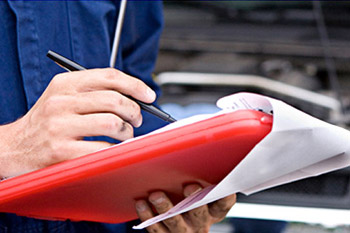 On-Board Computer Check
We run our Scan Tool through the vehicle's on-board computer system (ECU) and check for any codes that may not be showing on your dash and otherwise would not be seen. This also tells us if there is a lightbulb missing/burned out from the dash panel that could potentially cause big issues later on.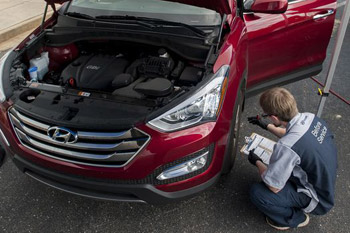 Battery Load Testing
Thorough Battery testing to check whether the battery load and charge is putting out the correct amount of power in order for the car to start properly on cold portland days. This test can be a good indicator of whether the vehicle needs a new battery or if the alternator is not working properly.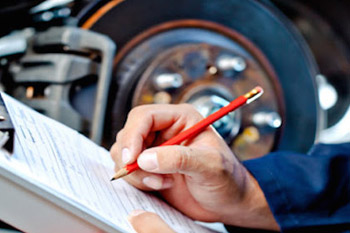 Visual Oil & Belt/s Inspection
Checking a vehicles Oil levels (including Brade Master Cylinder resoiver, Transmission Oil and Engine) is crucial to understanding how well the car has been maintained and is performing. Many times if the oil is murky and has bubbles or a brownish hue, we can usually determine a potential issue with head gaskets failure.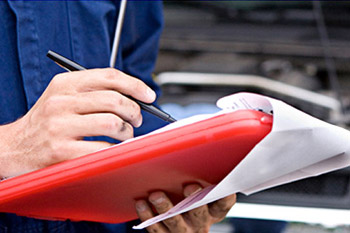 Interior Inspection
We quickly asses the condition of the interior in order to see how well the interior was kept and taken care of. We will also check if there is any water damage on the inside of the car that will notify us of any leaky gaskets around the windows and doors that should be replaced in order to stop water leakage.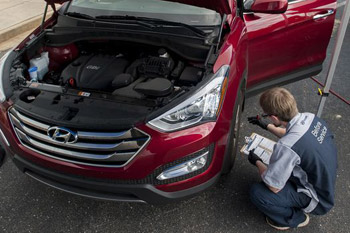 Tires & Brake Inspection
We take the time to jack the vehicle off the ground to get a better understanding of the brake systems wear and tear. We find the many times brake pads or rotors need to be changed completely after a vehicle has been purchased due to the excessive wear and possible dangers it brings. Tire thread wear is also measured.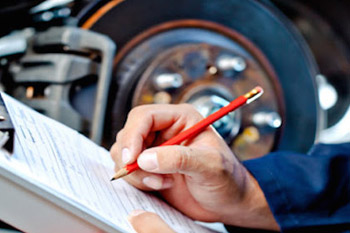 Seat Belt Harness
One of the most important parts of a vehicle is the seat belt harness system. Some late model vehicles that have been in an acccident will sometimes have selt belts that have Locked, as a safety measure per the manufacturers design. If selt belts are not properly replaced and reprogrammed, they are useless! We inspect all seat belts for 100% functionality and safety.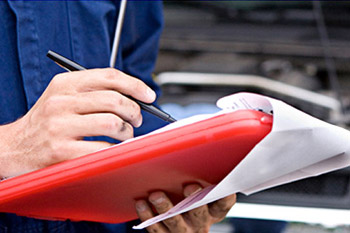 Turn Signals and Headlights
Each Turn signal (Front signals and Rear signals), Back-up Lights (White color) and Head lights are thoroughly checked to ensure they are all working correctly and have the proper bulbs installed. We have seen some vehicles that have been re-wired and the turn signals end up not working for whatever reason.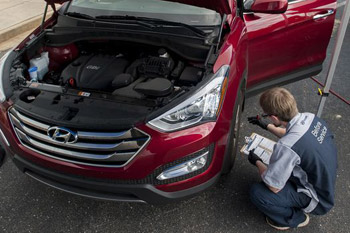 Overall Condition Report
After the inspetion is completed, we'll make sure to note all issues found along with things the need to get addressed immediately on the vehicle. At this point, we'll sit down and discuss the vehicle inspection report with the potential buyer and help them understand the vehicle a little better before they decide if they want to buy it or not.
Call or Email - Used Car Inspection in Milwaukie, Portland & Beaverton
We offer the cheapest Pre-Purchase inspection serivces in Milwaukie, Portland and Beaverton areas. All our Car inspectors in the portland area are ASE Certified Automotive Technicians that are trained to inspect cars to our standards.
Call now
Email
Get a Car inspection Near you Today!
Our Car inspectors are Mobile and perform the car evaluation On-Site - They come to the vehicle, so you don't need to drive it anywhere. We make it as convenient as possible for the Buyer and Seller.
Setup an Appointment
Contact Info:
Note: We do all Inspections at the location of the Car. No inspections are completed at our Location.
Mailing Address
6723 SE 16th Ave
Portland, OR 97202
U.S.A